Come and Join Our Line Dance Classes!
---
---
Daytime Classes for Brand New Beginners
If you have seen line dancing and thought "This looks like fun and I would like to try it!", this might be for you. Please call Sandy at 321-239-2220 to register for this new Beginner class. This will be at the Casselberry location and the classes will cost $5.

If you find that it is fun and want to continue, you could move up to the Improver class or there are several other classes around town that you can graduate into. Also see the listing of other available beginner classes under "Places to Dance in Central Florida"
---
MONDAY: Beginner or Improver (Casselberry)
Woman's Club of Casselberry on Mondays
BASIC BEGINNERS: From 11:00am to 12:00pm
Basic steps, terminology. Easy starter dances
STARTS MONDAY, SEPT. 11, 2017. Call to register.
​
IMPROVERS: From 12:00pm to 2:00pm
Classes for Improvers. Low impact, low stress classes for those who wish to dance for fun and exercise! Join your friends for a joyful, social afternoon!
​Cost for each class is $5.00
---
---
TUESDAY: Intermediate PLUS (Maitland)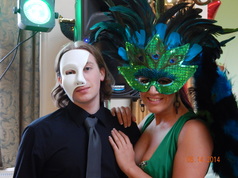 Maitland Sr. Center on Tuesdays
INTERMEDIATE PLUS: From 5:00pm to 9:00pm.
Classes for Intermediate/Advanced dancers are for more experienced dancers looking to refine skills and apply new styles and technique. Class will explore a wide-range of dance styles and music taste with broad emphasis on event dances and event choreographers.
Cost for each class is $8.00.
---
---
THURSDAY: Intermediate (Maitland)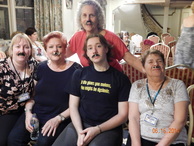 Maitland Sr. Center on Thursdays
​INTERMEDIATES/MAINSTREAM: From 5:00pm to 9:00pm.
​For experienced dancers looking to increase skills and learn new styles and technique. Emphasis on expanding the range of dance and music styles. We will no longer include Beginner or Improver dances in this class. Beginner/Improver dancers will be encouraged to move to Mondays for a richer experience.
​
Cost for each class is $8.00.
---
---