Join the Adventure!
THE EXPERIENCE 2015 SAN FRANCISCO
"African Safari Experience"

Hyatt Regency San Francisco Airport, Burlingame, CA USA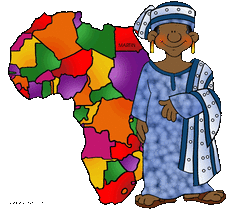 Your unique EXPERIENCE will take place in one spacious ballroom, allowing you to have close personal contact with the instructors and socialize with your friends at your own tables for the entire weekend.

Pick your table. Pick your group. Show us your unique interpretation of the theme, "African Safari". It might include costumes, singing, dancing, performance art or table decorations, but only if you wish to participate. Our judges will award prizes in several categories.


NOTE: This is an INTERMEDIATE workshop. Everyone learns the same dances at the same time in one large ballroom. All dances taught will be intermediate level and above. While easier dances may be requested in open dance, no beginner dances will be taught. There is no separate beginner room.

---
CLICK BELOW FOR INFORMATION ABOUT OUR THEME NIGHTS!
---
CLICK HERE for Event Registration Form, Additional Information Flyer and Hotel Registration Link and Contact Info.

CLICK HERE to see your All-Star Lineup of International Choreographers who will entertain you for the weekend.

Dance On The Wild Side!
AFRICAN SAFARI!
New EXPERIENCE San Francisco EVENT Shirt. $20
All Shirts must be Pre-ordered
Click on the button above for SIZING information and ORDER FORM.