Diane Petoskey & Sandy Albano - Line Dance Instructors
Dance Classes in Casselberry, FL (just north of Orlando)
Website Updated on: 7/17/2019
---

This SATURDAY!
Niels Poulsen coming to Orlando!
One-Day Workshop -
All Levels Taught
Saturday, July 20, 2019 - 10am to 5pm​Crystal Ballroom- Casselberry, FL 32707​Click for RegistrationPlease email Sandy if you are sending a registration by mail!​
---
---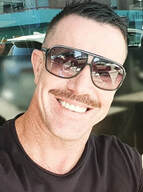 NEXT UP!!!!
​Simon Ward coming to Orlando!
One-Day Workshop - Intermediate Level
​
Saturday, September 28, 2019 - 10am to 5pm
​Crystal Ballroom- Casselberry, FL 32707

Save the Date-Registration Opens Soon!
---
---
WE STILL HAVE TICKETS FOR THE
DANCE XPERIENCE 2019 NASHVILLE
WEDNESDAY NIGHT PRIVATE PARTY
​IF YOU DID NOT SIGN UP!
EMAIL SANDY sandy.albano@gmail.com ​FOR INFO
---
---
Upcoming Local Events Info
---

The BARN-ANZA 10

at The Barn in Sanford, FL

Saturday, August 17, 2019

10am-4pm

featuring ​John Robinson &

​Brandon Zahorsky

REGISTRATION FORM

---

RACHAEL's NEXT WORKSHOP

---

---

Thanks to all our friends who joined us for our Gary O'Reilly & Joey Warren Party Weekend!
We had a blast and hope you did too!
Save the date for next year: May 8 &9, 2020!
---
---
OUR DANCE XPERIENCE 2019 NASHVILLE, TN IS SOLD OUT!
THIS EVENT HAS SOLD OUT IN 28 HOURS!
PLEASE DO NOT SEND MONEY!!!
We have a waiting list and will notify you if we can offer you a space.

---